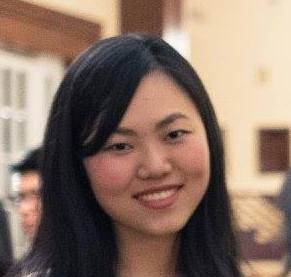 Xinyi Chen
xinyic@princeton.edu
I'm a Ph.D. student in the Department of Computer Science at Princeton University. I'm very fortunate to be advised by Prof. Elad Hazan. I'm interested in algorithms for machine learning, specifically online learning and nonconvex optimization.
Preprints
Machine Learning for Mechanical Ventilation Control.
With Daniel Suo, Udaya Ghai, Edgar Minasyan, Paula Gradu, Naman Agarwal, Cyril Zhang, Karan Singh, Julienne LaChance, Tom Zajdel, Manuel Schottdorf, Daniel Cohen, and Elad Hazan.
Publications
Conferences
Workshops
Onling Agnostic Boosting. Women in Machine Learning Workshop 2019. Oral Presentation.
With Nataly Brukhim, Elad Hazan, Shay Moran.
Talks
Black-Box Control for Linear Dynamical Systems.

RL Theory Virtual Seminars, November 2020.

Online Agnostic Boosting via Regret Minimization.

MSR New England ML Lunch, Boston, MA, USA. January 2020.
WiML, Vancouver, BC, Canada. December 2019.

Efficient Full-Matrix Adaptive Regularization.

ICML, Long Beach, CA, USA. June 2019.

Online Learning of Quantum States.

Princeton Algorithm and Machine Learning Seminar, Princeton, NJ, USA. September 2018.
Projects
On Second Order Methods in Optimization for Machine Learning. Undergraduate Thesis. Middleton Miller '29 Prize for Best Thesis.
Advised by Prof. Elad Hazan.